Nutrition Services Specialist - Allentown, PA
Proven Nutrition Plans for Wellness and Weight Loss in Lehigh Valley, PA
Nutrition Services is the newest service line to complement the multi-disciplinary approach to health care at OAA Orthopaedic Specialists. Whether you are striving to lose weight or feel constantly fatigued, nutrition can be the missing piece that is preventing you from becoming the best version of yourself. Proper nutrition practices and education can benefit an array of conditions and can simply improve one's overall quality of life.
Specialist - Nutrition Services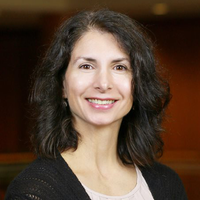 F
[]
['Allentown Office']
Common conditions or health goals that can benefit from proper nutrition include:
Arthritis
Athletic Performance
Attention-Deficit/Hyperactivity Disorder (ADHD)
Autism Spectrum Disorder
Autoimmune Conditions
Basic Nutrition Guidance
Cancer
Chronic Pain
Diabetes
Fatigue
Food Allergies and Food Sensitivities
Heart Disease
Hyperlipidemia 
Hypertension
Inflammatory Bowel Disease
Irritable Bowel Syndrome
Osteoporosis
Weight Gain
Weight Loss
OAA Orthopaedic Specialists provides individualized nutrition counseling and even offers nutrition services for those undergoing rehabilitation after an injury or before surgery. When seeking out information regarding nutrition, it is important to consult a credentialed professional who has completed proper training. A registered dietitian nutritionist (RDN) is a term protected and regulated by law. The Academy of Nutrition and Dietetics defines a registered dietitian as a health professional with specific university qualifications and practical training. When you are seeing a registered dietitian nutritionist, you can be confident that you are receiving credible information from a highly trained professional.
For those interested in weight loss or athletic performance, your initial consultation will include an assessment in a COSMED BOD POD. This machine uses patented air displacement technology to most accurately measure and track body fat and lean mass.
Will my health insurance cover nutrition services?
Many insurance companies include nutrition counseling in their benefit package. Please contact your health insurance provider to find out if your plan covers nutrition counseling with a registered dietitian. If so, it would be helpful to know how many visits you're allowed and if you need a referral. For those without insurance coverage for nutrition services, we offer a competitive self-pay option for consults and follow-ups.