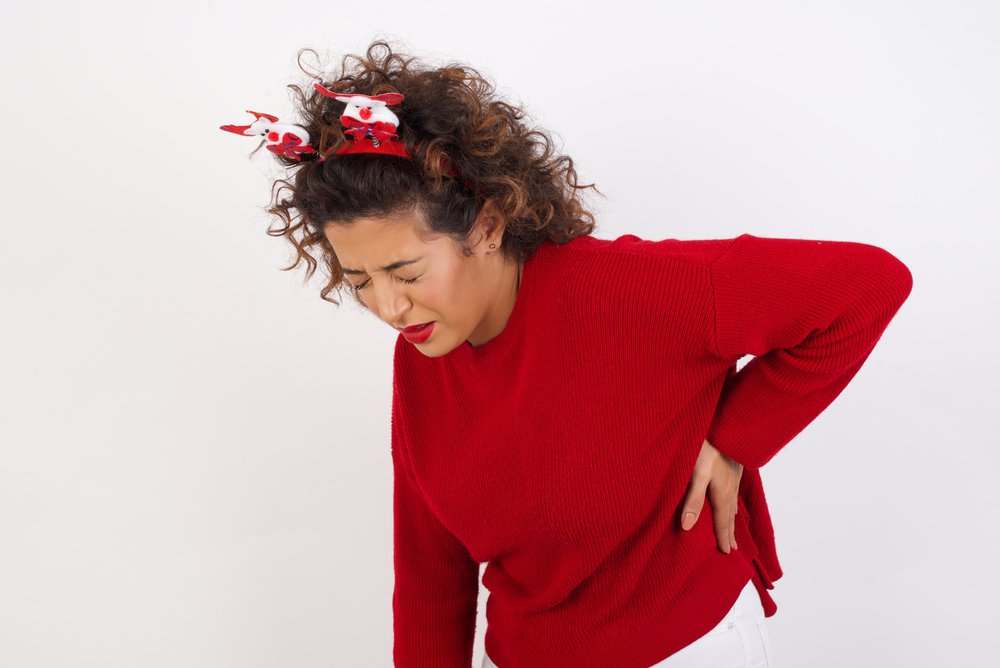 Back pain is one of the most common reasons why a patient may come to see an orthopedist. In fact, 8 in 10 people in the United States(opens in a new tab) will struggle with chronic back pain -- and between raking leaves, shoveling snow, and lifting luggage for holiday travel, wintertime can seriously exacerbate these issues in those who already have them.
At OAA Orthopedic Specialists, it's important to our team of board-certified, fellowship-trained physicians that their patients understand how to healthily rest their bodies, especially when pain and injury are preventable! Here are four tips to reduce back pain so you can safely give your back a holiday this season:
Rethink Your Sleeping Arrangements
While you're asleep, your brain may be at rest, but for many people, the body is still in motion. A number of orthopedic conditions can be irritated during sleep movement or by sleep position, and back pain is no exception. While you may not have total control over where your body goes while you're asleep, you can set yourself up for comfort and support by laying down on your side and placing a pillow between your knees. It's also worth making sure that your mattress is giving you the support you need -- if not, it may be time to think about investing in a new one that has been effective for others with back pain.
Mind Your Posture
Nobody likes having someone fuss with them over their posture, but truthfully, the way you carry your spine on a day-to-day basis -- whether you're standing or sitting -- can make a huge difference when it comes to back pain. If you're used to slouching in front of a computer or bending to pick up objects all day, it's very likely that you've developed some postural habits that are damaging your spine and its surrounding musculature. When you're sitting, be sure that your spine is upright against the back of your chair, your feet are on the floor, and your shoulders are relaxed behind your ears. If you need some support for your lumbar (lower back) region, try placing a small pillow behind you while you sit.
Try Some Low-Impact Exercises
Your first instinct when stricken with back pain may be to immobilize yourself, lying in bed or in a chair to avoid irritating your spine further. This is actually the opposite of what's best for your back, and it won't help you relieve your pain in the long term. Gentle exercise to relieve back pain -- like yoga, walking, water aerobics, and others -- can help you build flexibility and strength, both of which can relieve pain in your spine. Be sure not to rush into it, though! If you're in pain, start slow, and make sure you're moving with care.
Seek Out Physical Therapy
If you've frequently been struggling with back pain, physical therapy may ultimately be the best option for you to find relief. While making personal changes on your own can help, some patients need the guidance of a professional to target the areas of their pain and build the skills their body needs to better support their spine. If you engage in physical therapy with a team that specializes in physical medicine like the one at OAA, you may even find answers as to the source of your pain, and you may decide to continue treatment with an orthopedic spine specialist.
Ultimately, if you're living with chronic back pain, it's important to see a physician who specializes in caring for the spine so that the underlying source may be diagnosed. At OAA, our Spine Center of Excellence is staffed with board-certified, fellowship-trained spine specialists who are passionate about helping their patients find long-term relief.
We're proud to give patients the gift of relief from back pain and other orthopedic ailments, and our Pain Management team is proud to have won Morning Call's Reader's Choice Best Pain Management(opens in a new tab) in 2021. If you're ready to take the first steps on your road to recovery with the best name in Lehigh Valley pain management, schedule your appointment with OAA today or call (610) 973-6200 for more information.