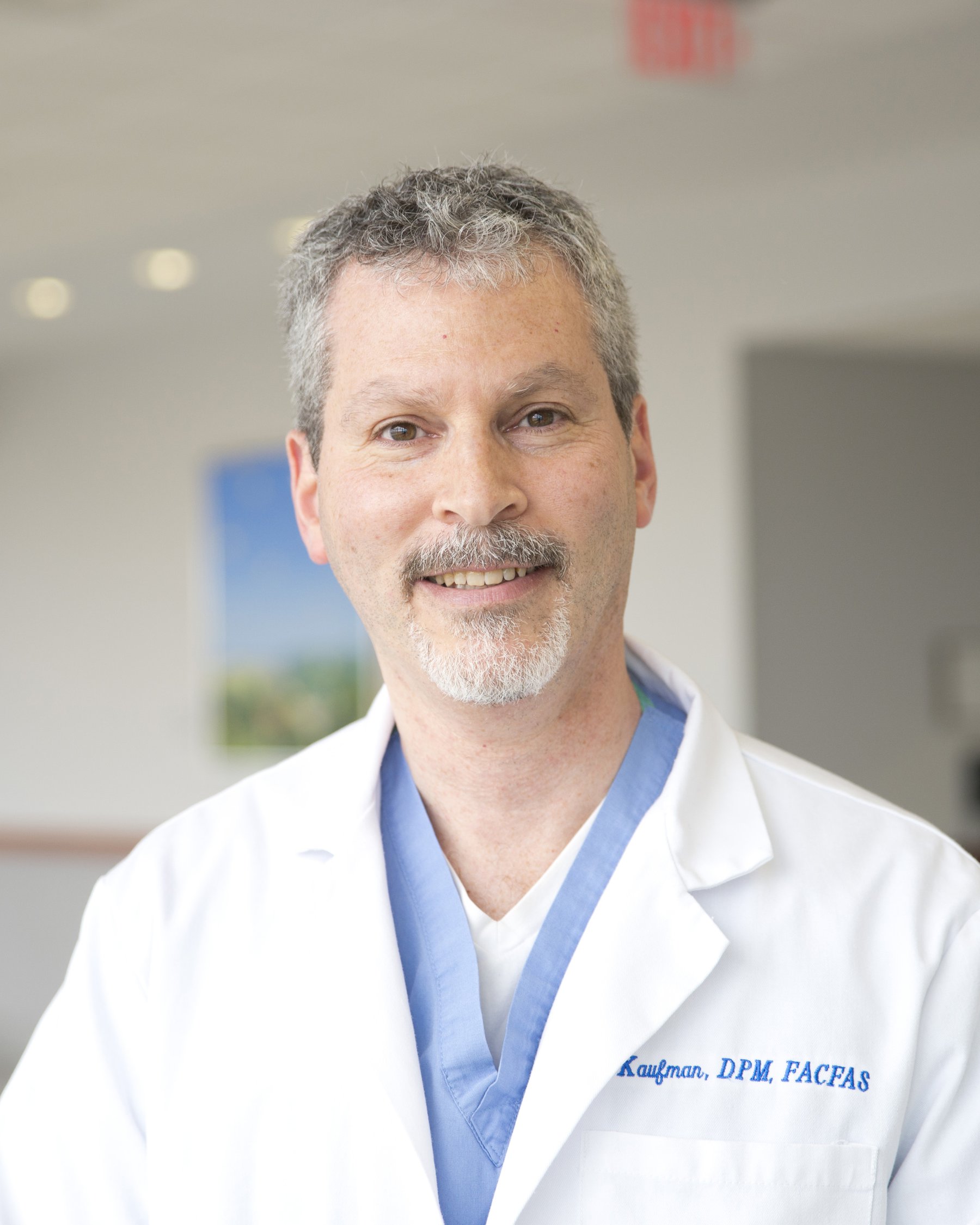 Dr. Kaufman is one of OAA Orthopaedic Specialists Foot & Ankle surgeons and worked directly with Mr. Roberts through his Achilles tendon tear. Shawn is one of many patients that presented for options, given that he had not walked on the affected side for months, and was told by multiple surgeons that he may need to live without the function of his Achilles tendon. According to Dr. Kaufman, "Most acute and many chronic tendon injuries can be improved upon, though getting a provider that can help is not always an easy task."
Meet Mr. Shawn Roberts, a patient of Dr Kaufman's who had an incredible story and wanted to share with us his journey!
Hello, my name is Shawn Roberts. In the beginning of June 2021, I severed my Achilles tendon on a broken bottle in a pond. The emergency room referred me to an orthopedic surgeon who operated on my foot the next day. I was in a cast for a month and unable to walk on my right foot. I used crutches when needed and a walker to get around my house. Unfortunately, two days after the cast was removed, I developed a serious bacterial infection, which needed immediate attention. So, on July 1st I had my second surgery. I was hospitalized for 5 days after the surgery to control the infection. My foot was immobilized, once again, this time for 6 weeks. A couple days after this cast was removed the incision split open to a depth that required a third surgery. Right before this surgery I was informed that my surgeon was relocating to another state with her family, and I was to be handed off to one of her colleagues. After seeing this new surgeon for 2 ½ months, I felt like I was going nowhere; because, at this point, five months after my first surgery, I am still unable to walk. I saw this surgeon every two weeks for a maximum of 5 minutes each visit. He kept telling me my incision looked good, but nothing more. Once, I questioned the surgeon on when I would be able to walk. I was told by him that I was able to function without my Achilles tendon, and I should keep doing what I was doing, this flew up major red flags because I was doing nothing! I still could not walk, and now it is mid-October. By the way I could not drive either, as this was my right foot. So, I had to rely on my family and friends. I felt trapped inside my own home.
I decided to make an appointment to see my primary care physician, who immediately referred me to Dr. Kaufman. From the very first time I met with Dr. Kaufman, he showed me so much compassion and empathy for all the months I went without walking. When I told Dr. Kaufman that I never had physical therapy, his opinion was to try it and see if it helps. Within the two weeks that I went to physical therapy, I felt what I can only descript as a "snap" on my tendon. This was in the beginning of December 2021. Consequently, I had my fourth surgery mid-December. During the surgery, Dr. Kaufman found there was too much damage to my tendon to save it. As a result, I received a piece of donor bone with the tendon attached. The surgery was long but went well. It took a while for my incision to heal, but I finally felt like I was on the right track. I was happy to re-start physical therapy at the end of January 2022 and finally start my recovery after 7 months of not walking.
Fast forward to, May 16, 2022, I am walking again thanks to Dr. Kaufman, physical therapy, and a lot of determination. Dr. Kaufman was only ever a phone call away at any point when I had any questions or concerns. There was one instance, when I was worried about the way my incision looked and felt. I called his office and even though he was on vacation he called me back in less than 20 minutes. Now remember he was on vacation, but his immediate concern was for me. Dr. Kaufman takes pride in his work and took the time to explain in detail his opinion, my best option, and the outcome. He always gave me his attention and answered my countless questions.
I would also like to take a moment to commend his nurse, Charlotte. She was concerned, caring, and encouraging at each visit. She knew my history and name without having to look at my chart. She always made sure I understood all instructions given. Dr. Kaufman and Charlotte make a great team.
In closing I would like to say, I would refer and have referred Dr. Kaufman to friends and family. He is a compassionate, meticulous doctor and was able to explain in depth the details, the options and outcome of my surgery and recovery. Now that is a true and dedicated surgeon. He is a wonderful person, and I cannot thank him enough for what he has done for me and my family. If you were told "No" or that a provider can't help, come visit the specialists at OAA. Our Board Certified, Fellowship Trained physicians with give you all of the options up front and help provide you with the best care and solution for your specific needs!