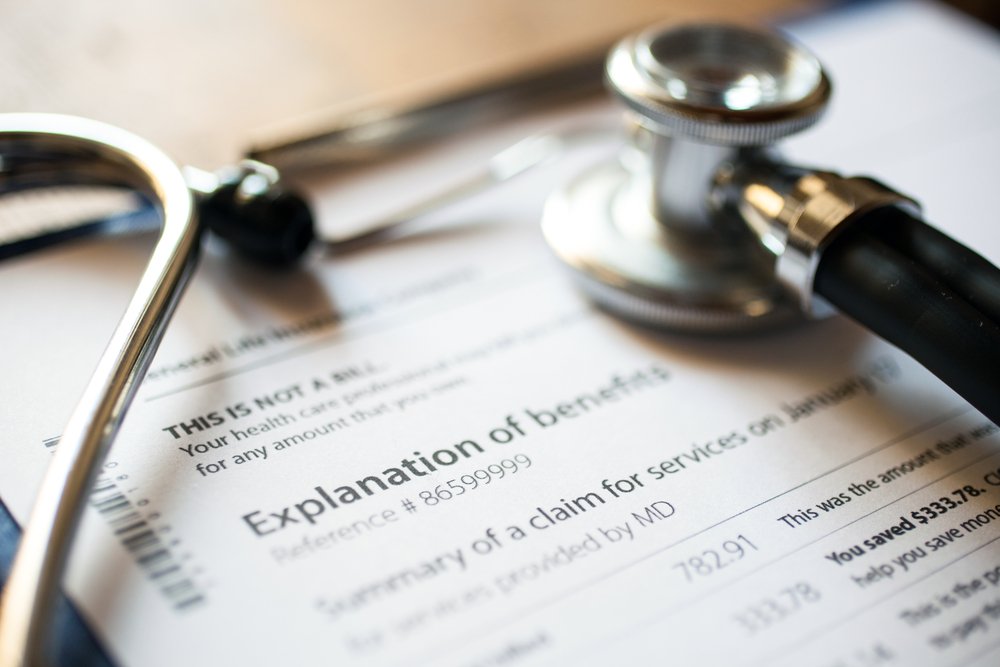 Many of us are either unaware or forget that our insurance plans cover more than just hospitalization expenses—they also include preventive health checks, wellness programs, and even mental health services. Particularly when it comes to specialty care such as orthopedics, fully utilizing your plan can lead to significant improvements in your well-being.
As 2023 comes to a close, it's important to make sure you're maximizing these benefits and not leaving any money on the table. If you're dealing with joint pain, mobility issues, or other orthopedic concerns, reach out to OAA Orthopaedic Specialists. Our dedicated team is committed to providing comprehensive, patient-focused care. Leveraging your 2023 benefits to their fullest extent can ensure you receive the best orthopedic care without unnecessarily straining your finances.
As the adage goes, prevention is better than cure, and your health insurance is a key tool in maintaining your overall well-being. So, as this year draws to a close, let's take a moment to understand and make the most of our 2023 benefits, invest in your health, and schedule with OAA today.
Understanding Your Benefits
Understanding how your health benefits work is the first step toward maximizing their value. For orthopedic patients, this could mean learning about the various services that your insurance provider covers. Whether you're insured under a UPMC Health Plan, Highmark Blue Shield, or another provider, familiarizing yourself with the terms of your policy can save you substantial expenses in the long run.
Something as simple as knowing your deductible can make a world of difference. A deductible is a specified amount of money that you, the insured person, must pay before your insurance company starts to pay their share of the costs. In the context of health insurance, if your plan has a $1,000 deductible, you will need to pay the first $1,000 of the covered services yourself.
After you meet your deductible, you usually pay only a copayment or coinsurance for covered services until you hit your out-of-pocket maximum, with your insurance company paying the rest.
The out-of-pocket maximum is the most you have to pay for covered services in a plan year. After you spend this amount on deductibles, copayments, and coinsurance, your health insurance plan pays 100% of the costs of covered benefits.
By the end of the year, you may have met your deductible and out-of-pocket maximum, meaning your insurance company will cover the full cost of any additional covered services. This is where understanding and utilizing your benefits come in handy, especially when it comes to specialty care like orthopedics.
Maximizing Your FSA or HSA
Flexible Spending Accounts (FSA) and Health Savings Accounts (HSA) are two instrumental tools for managing healthcare expenses. An FSA is a benefit provided by employers that allows you to set aside pre-tax dollars for healthcare costs, while an HSA is a personal savings account that allows individuals with high-deductible health plans to save money, tax-free, for qualified medical expenses.
Both FSAs and HSAs can be used to pay for a wide range of medical expenses, making them valuable tools for those seeking orthopedic care. They can cover costs for procedures such as joint replacement surgeries, physical therapy, and even orthobiologic treatments. However, it is essential to note that funds in an FSA must be used within the plan year or they will be forfeited, with some plans offering a short grace period.
HSAs, however, roll over from year to year, meaning the funds remain available until they are used. This makes HSAs a robust tool for long-term healthcare financial planning. By strategically utilizing these accounts, you can effectively manage your medical expenses, ensuring your orthopedic health needs are met without causing financial strain.
The Role of Your Orthopedic Health
Orthopedic health plays a pivotal role in our overall well-being, directly impacting our ability to engage in daily activities, pursue hobbies, and maintain a high quality of life. Problems like knee pain, hip issues, osteoarthritis, or other general orthopedic problems can significantly hamper our mobility and independence.
At OAA, we offer a comprehensive suite of services, ranging from orthopaedic surgery to sports medicine, to address these concerns. Our team of skilled surgeons specializes in advanced procedures like arthroscopic surgery, helping patients regain their mobility and lead a pain-free life.
In addition to surgeries, we also provide orthobiologic treatments, an emerging field that uses natural tissues to help heal injuries. Our Sports Medicine Institute caters to athletes and fitness enthusiasts, managing injuries and optimizing performance through personalized treatment plans. OAA further extends its care to supporting services such as physical therapy and nutrition consultations.
So, whether you're dealing with persistent knee pain, considering hip arthroscopy, or seeking treatment for a sports injury, OAA has you covered. Our dedicated, expert team of surgeons and therapists is committed to helping you regain your mobility and vitality.
Now Is The Perfect Time to Schedule
As we approach the end of the year, now offers a golden opportunity to address any lingering orthopedic issues. You've worked hard all year, and it's time to prioritize your health and well-being. If you're experiencing any orthopedic concerns, getting in touch with a reputable Pittsburgh orthopedist should be at the top of your list.
Remember, many insurance benefits reset at the end of the year. If you've hit your deductible or out-of-pocket maximum for the year, your insurance company will cover the full cost of additional covered services. And, if you have an FSA, now is your last chance to utilize it before your funds expire.
At OAA, our team of expert orthopedic surgeons in Pittsburgh, PA, is ready to assist you. We accept a number of insurance plans, including both Highmark Blue Shield and UPMC Health Plan, and will work with you to maximize your benefits and minimize your out-of-pocket expenses. Take control of your orthopedic health today, schedule a consultation with us at OAA Orthopaedic Specialists.
So, don't delay! Seize the opportunity, maximize your benefits, and schedule your appointment with an orthopedic surgeon at OAA today. Your health is your wealth, and we are committed to helping you maintain it.
If you are struggling with pain, injury, or are in need of orthopedic surgery, contact our highly skilled team of orthopedic surgeons at OAA Orthopaedic Specialists or schedule a free consultation directly on our website today.