We've all heard the phrase "take it one step at a time." In sports, in life, in so many of our endeavors, this is the key to achieving our goals. One person who is an incredible example of what you can achieve when you take it one step at a time is Jim Blandford, a patient of Dr. Laura Dunne, MD, at OAA's Sports Medicine Institute. Jim just won the Bull Run Run 50 Miler on April 13, 2019 in Virginia. To run 50 miles, it takes a lot of steps - over 50,000. And to achieve this incredible accomplishment, he had to be patient and persistent on and off the running course.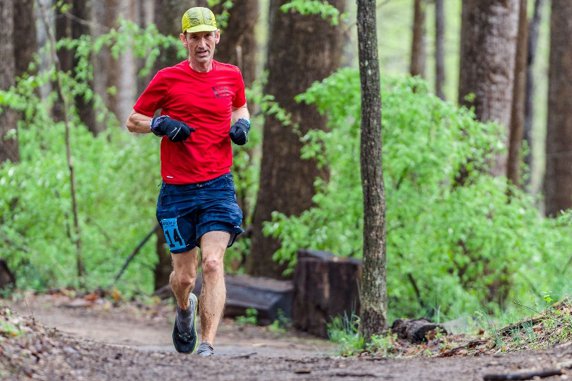 (Photo by: Keith Knipling)

Jim started running in the early 80's with his dad, running 10k races on the weekends. After graduating high school in 1989 he didn't do much running until 2005. "I started back up with a couple miles of running a day with some 5k races. Fast forward 14 years later to 2019, at age 49, I have completed over 50+ ultra-distance (over 26.2 miles) events and many shorter races. I finished 28 of the ultra-distance events in the top 3 with 13 of those 28 being 1st overall."


Jim has taken a lot of steps throughout his running career, but some of the most crucial steps in his career have been following the steps to heal and recover from injury. This past year, when Jim began feeling pain in his knee, he set up an appointment with Dr. Dunne.

He states, 'My first visit to OAA Orthopaedic Specialists was in January. I felt very welcomed as soon as I checked in at the front desk. Meeting Dr. Laura Dunne for the first time, I realized I made the right choice in the process of healing my knee. She listened to my concerns and I didn't feel rushed with any questions I asked at my visit. After a full check-up of my knee, a diagnosis and exercises were given to follow. This made me feel very confident in getting back to running. In February a follow-up appointment went well, and improvements were made. This allowed me to get back to full-on training for the Bull Run Run 50-mile race in April.'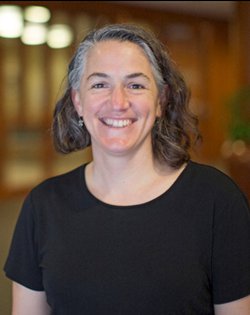 Dr. Dunne has a strong passion for helping runners, and she was determined to help Jim get back into training. She explains, "Sometimes we see athletes with what seem like minor issues, but when we look at the whole person, we can find the source of the problem. For Jim, doing races that take so much effort and support, it took thinking about how he was fueling his runs and life to help get past his injury."

Like all runners, Jim was anxious to get back to training but understood the power of patience. "After an injury, getting back to running can be tough. Tricking yourself into thinking you are 100% will only result in making the injury worse and can cause new ones. Please don't rush an injury that needs time to heal. Knowing and listening to your body is key."

Jim's advice is to "Start slow, have fun, and keep moving forward…running, hiking, or walking."

We are so happy that we could help Jim to get back into training and to doing what he loves. Dr. Dunne states, "It is always a pleasure to be a part of a motivated athlete's team." OAA is proud to be part of Jim's team, and we are always here to be part of yours on every step of your journey.

Our team of qualified physicians has the most extensive experience with sports-related injuries in the Lehigh Valley and our Sports Medicine Institute was voted best Sports Medicine Team in the 2018 Morning Call Reader's Choice Awards.

To schedule an appointment with one of our doctors, call 610-973-6200 or fill out our "Request an Appointment" form.