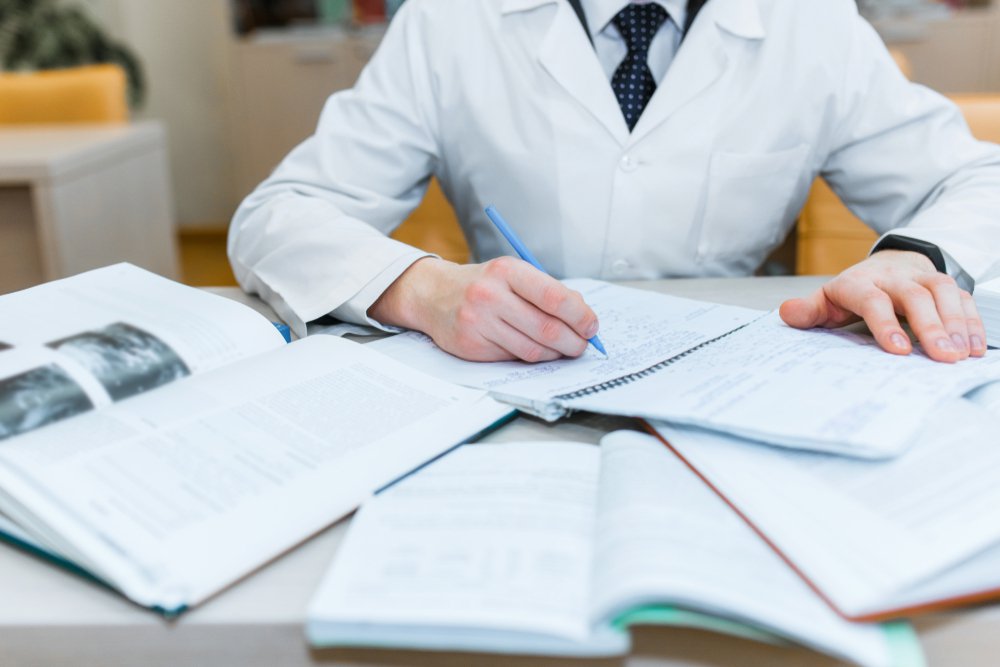 If you've ever checked out a doctor's bio -- even one from the team at OAA -- you've likely seen mention of a fellowship, or even the term "fellowship-trained." Usually, this is accompanied by an alma mater or the name of a medical program, and it serves as a weighty credential in which you the patient can trust. But what does it actually mean to be "fellowship-trained," or "board-certified?" What have your doctors gone through to be able to provide accurate, effective, high-quality medical care in their field?
At OAA Orthopedic Specialists, we want our patients to understand the high standards to which we hold our providers so they can place their trust in us with confidence. Here's a little more information on what it takes to be a fellowship-trained or board-certified physician:  
1. What Does "Fellowship-Trained" Mean?
When your doctor is "fellowship-trained," it means that they've participated in what's known as a fellowship program in order to become a specialist in their chosen field. During that fellowship program, a doctor will follow an experienced specialist, training with that physician to provide medical care in that specialized field. For example, a physician may already be an orthopedic specialist, but if they'd like to become an expert in the spine, they would complete a fellowship training program in spinal surgery. It's important to note that fellowships are no walk in the park -- only the best candidates are selected to become fellows, and a fellowship program can require a physician to participate in hundreds of specialized surgeries before they receive their credentials.
2. What Does "Board-Certified" Mean?
Board certification is the highest level of accreditation a specialist can receive, and because it's optional, it serves as another way for physicians to go above and beyond, signaling to their patients that they are the best of the best in their area of expertise. To become board certified, a doctor needs to meet the expectations of whichever board is offering the certification they seek: The American Board of Medical Specialties (ABMS), the American Osteopathic Association, and the American Board of Physician Specialties are all comprised of various specialty boards that offer certifications in their respective fields. For most doctors, this means achieving a certain number of years of postgraduate training, then completing written and oral exams to the board's satisfaction.
3. How Long Do These Qualifications Take?
It's not easy to become a doctor, and receiving the amount of education required to practice medicine in the first place takes a long time. Let's walk through the process every doctor must complete in order to be able to treat you:
Doctors must complete a four-year undergraduate degree.
Then, they must complete four years of medical school.
After med school, doctors must complete a five-year residency program.
After a residency, only the best candidates in the program will be selected to participate in a fellowship program, which lasts for an additional year.
In order to become board certified, a physician must complete their respective board's required amount of training, which can last between 3-7 years.
Every physician who practices medicine in the United States has dedicated nearly a quarter of their lifetime to receive the training required to treat their patients. When you see that your doctor is fellowship-trained or board certified, you know that beyond those 15 years, they've dedicated even more time and effort to become the best in their field and offer their patients the highest level of expertise possible.
At OAA, we're proud to have a team full of fellowship-trained, board-certified physicians who offer care in a variety of specialties throughout the field of orthopedics. If you're ready to receive accurate diagnoses and expert treatment from the best of the best, schedule your appointment with OAA today or call (610) 973-6200 for more information.